Usit Colours was founded in 1996 and is one of the first Bulgarian companies, licensed to offer the regulated by the US Department of State exchange program – Work and Travel USA.
We started up with one office location, a team of three staff members and the quota to send only 100 students from Bulgaria to a Work and Travel program. For a short period of time we proved both to the students in Bulgaria and also to the US sponsoring organizations, that we are a trustworthy partner and company.
Today, nearly 25 years later, Usit Colours has 12 offices (9 of them specialized in Work and Travel USA and other exchange programs), a team of 70 young professionals and over 35 000 students, who have chosen us to be their agent and to experience the US through our Work and Travel USA, Internship USA and Camp Counselor USA programs.
Proud of being the biggest Work and Travel company in Bulgaria and one of the top travel agencies in the country, we thank all our clients for their loyalty and trust in us.
USIT COLOURS OFFICES FOR programs in the USA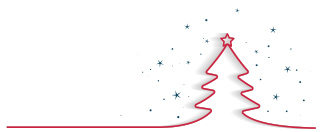 HOLIDAY WORKING HOURS
Our offices will be closed on Dec 24, 25, 26 and Jan 1 for holidays. On Dec 27 and Dec 30 we will work with the normal working hours. On Dec 31 we will work until 2 PM only.
USIT  go to usa
We are Usit Colours -  the biggest US exchange programs agency in Bulgaria, and GO TO USA is our website, specially designed to present the destination US. Our aim is to  provide you with all the information you need to plan your trip to the US. We would be delighted if you choose us to be your exchange program agency for Work and Travel, Internship or Camp Counselor USA.
WE GIVE YOU THE BEST PRICE