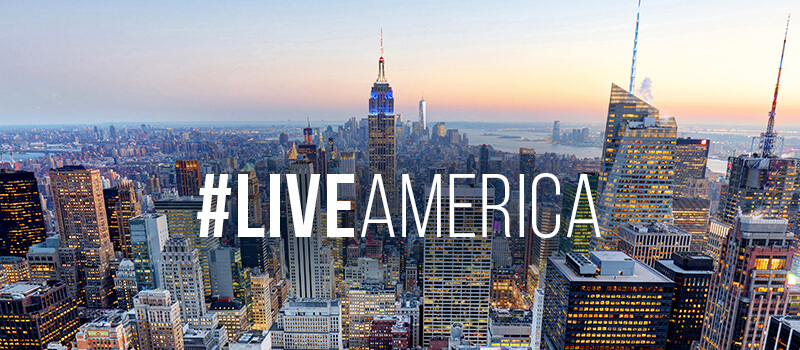 You have seen American movies, listened to American music, worn American clothing brands, probably used phones developed by American companies. You listen to news every day and learn about the American political landscape and the dollar exchange rate. You have heard countless stories told by people who have been there or have relatives there. You think you know everything there is to know about America, yet the only way you can truly discover the enormous country, exceeding Bulgaria's size ninety times, is to actually immerse yourself in the American reality and lifestyle.
We can get help you do it with the Work and Travel USA program!
5

 
REASONS TO LIVE AMERICA ON A WORK AND TRAVEL PROGRAM
YOU WILL BE LIVING UP TO 5 MONTHS IN THE STATES enough time to travel the country, to immerse in the American reality and to live like the locals do.
You will earn money – enough to cover your expenses for the program, to travel, to shop and to save some for your next academic year.
You will get and American visa much easier – you are sponsored by an American organization, designated by the US Department of State and participating in a program regulated by the same authority.
You will meet people from all over the world and make friendships, that last a lifetime.
You will enrich your CV with valuable experience at an international company and you will polish your spoken English.
5

 
REASONS TO LIVE AMERICA WITH USIT COLOURS
а
 34 people in our team have been to the US at least ONCE. What's more – many of us have visited the country more than 5 times. We have solid firsthand experience and we strongly believe this is a life changing experience.
We now have a second generation Work & Travel participants. Our first clients now send their grown up children on the program. Through the years we have gained valuable know-how and we've mastered how to arrange your program, so it runs easily and smoothly on every step.
MORE STUDENTS TOTALLY THAN THE BIGGEST UNIVERSITY IN BULGARIA, in terms of its student body size, have gone to Work and Travel program with USIT through the years. We believe this is an appreciation for our good performance and expertise.
We guarantee you the best program price under the best conditions.
We give you the widest choice of job offers at high-rated companies, everywhere in the USA.
YOU HAVE QUESTIONS ABOUT THE WORK AND TRAVEL PROGRAM?
FIND THEIR ANSWERS HERE:
Still not clear? We are here to help!
Sign up for a free online consultation and ask a USIT specialist
all your questions.


USIT  go to usa
We are Usit Colours - one of the leading US exchange programs agencies in Bulgaria, and GO TO USA is our website, specially designed to present the destination US. Our aim is to  provide you with all the information you need to plan your trip to the US. We would be delighted if you choose us to be your exchange program agency for Work and Travel, Internship or Camp Counselor USA.
WE GIVE YOU THE BEST PRICE