How much does it cost?
How to secure the best deal?
From the financial perspective there are couple of key points:
The earlier you sign up, the lower the program cost will be. Tendencies have shown that the closer the date of departure is the higher the price of the program. The differences often reach $150.
You will be able to get the best deal on your ticket since you will know where you are going and when earlier than most students.
Other benefits to sign up early are:
You will get a guaranteed spot on the program despite the quotas set by US Department of State, becasue after they expire even if you want to sign up you won't be able to.
You will be among the first to choose their job offers. The first interviews with American employers are as early as December.
You will have plenty of time to plan ahead and make sure you pass all of your exams.
We have two options – you can sign up for the program only if you have secured your own job offer or to choose to participate in the meetings with US employers. If you decide to look for a job offer through our options you will have to pay the sum for the job offer as it were on the date you signed up.
*ATTENTION AUBG STUDENTS!
Enroll by September 30th and get $100 AUBG special discount of the self arranged program price below and benefit from special program conditions.
self arranged program price
The issuance of the DS-2019/work permit, a full coverage medical insirance with a limit of $100 000 for the entire program period of 5 months as well as support from the sponsor throughout your entire stay in the States.
Full administrative processing and consulting throughout all stages of the program as well as completion and translation of all required documents, shipping and receiving costs of documents, preparation for visa interview, deposition of documents in the US embassy and others.
Vetting of the employer and job offer to make sure they comply with the rules of the US Department of State.
Individual consultations to make sure you get the best offer for you, taking in consideration your experience, language proficiency and the place you are going to.
Choosing from thousands of vetted job offers.
The chance to take part of one of many job fairs organized from CIEE in Bulgaria or doing a skype interview in one of our offices.
Mandatory state fees:
Visa interview fee, paid into the US embassies account, in the amount of $160;
SEVIS fee, required by the Department of State, in the amount of $35.
Plane ticket
Getting to America is no easy task and as you have already figured out you need to fly in order to get there. Keep in mind that the US is a large country and the price of the ticket depends on how early you book it and also to where you are flying to. Choosing Usit Colours you are making sure that you will get the best fares on tickets that suit your program needs perfectly.
GET THE BEST PRICE BY SEPTEMBER 30-TH
What do you save by choosing us?

We are sure that our product is the best on the market with the best price that includes all the services needed for the successful completion of your program. Even if our prices appear similar to our competitor's be sure that by choosing us you save money by not having to pay for many services that other agencies charge extra for.
You save between $50 and $80

We don't charge extra to guarantee full program refund in case of visa refusal.
You save between $20 and $60

You don't pay extra for the preparation of your work permit documents or for vetting your job offer.
You save between $40 and $60

We don't charge extra for medical insurance during your tourist stay in the US.
You save between $5 and $15

We don't force you to pay only with bank transfers, you can pay all of your program fees in our offices, either by cash or card.
You save between $15 and $45

We won't charge you numerous times for translation of documents or for shipping or receiving of said documents.
You save between $50 and $200

We will organize your trip to the US in the lowest price possible, because we are one of the biggest plane ticket agencies in Bulgaria and you can be sure you won't be paying for intermediaries.
The bottom line – with Usit you save between $180 and $460

Usually the program amount is paid in two parts – a deposit with which you save a place in the program. The rest of the amount is paid after you secure your job offer. For your convenience you can pay your program fees:
Cash or with card

It's up to you on how to pay the fees. You can do it in one of our offices in cash, dollars or leva. You could also pay with debit or credit card. If it more convenient for you can do a bank transfer or even pay online. Whatever suits you best.
With your tax refund
If you have already participated in the Work and Travel program, regardless of the agency you have traveled with you can use you taxes from the previous summer to finance your next one even before having them in hand! Easy and convenient, just come to the office and bring your last paychecks.
Pay after you come home
If you cannot come up with all the financing or a part of it, or if you don't want to use your own savings you can benefit from the exclusive we have with DSK Bank especially for Usit Colours participants. This way you don't have to pay anything before leaving for the USA.
Go to USA, pay after you come back
If you don't have all the financing you will need yet or simply don't want to invest your own money you can travel by using an exclusive loan option tailored specifically for your program needs.
What are the specifics?
You can choose the amount you need, whether it is for the whole program or just for a part of it, like the plane ticket expense;
You don't have to pay anything prior departure to the US;
You can return the principal at once right after you come back from the States, without any penalty fees;
You need someone with a full time job in Bulgaria to serve as a collateral for the loan.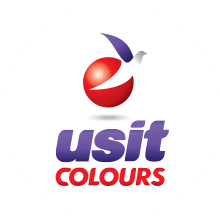 USIT  go to usa
We are Usit Colours -  the biggest US exchange programs agency in Bulgaria, and GO TO USA is our website, specially designed to present the destination US. Our aim is to  provide you with all the information you need to plan your trip to the US. We would be delighted if you choose us to be your exchange program agency for Work and Travel, Internship or Camp Counselor USA.
WE GIVE YOU THE BEST PRICE