We, the Usit Colours Team, would like to greet you with the beginning of your first year in AUBG and the start of your thrilling university experience! You've already made the first step of becoming a citizen of the world – you entered the AUBG community. It is exciting, isn't it?
You are about to discover the wonders of the student life and to find out that being a student is not only about studying. It's also about exploring new opportunities, one of which is knocking at your door – the cultural exchange program Work and Travel USA.
You may have already heard about it, if not, soon you will learn every detail and we are sure you will love it the way we've been loving working at it since 1999.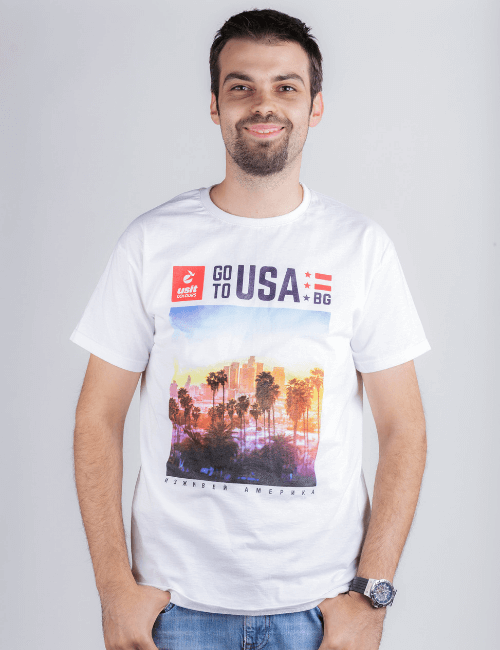 Greetings Students, My name is Blago and I am your Work&Travel go to guy at Usit Colours Blagoevgrad. I am here for you for all program related matters and anything else you might think I could be able to help you with. I have personaly been to the US for three consecutive summers with, you guessed it, Usit Colours.
Some students change locations each summer in order to experience new parts of the vast country that is USA but I guess I was lucky with finding the perfect spot for me from the get go – Yellowstone National Park. It had all the major points I was looking for for my summer adventure – new things to do every day, new places to explore each week and you might not think it so but national parks gather tons of young people from all over the world, so plenty of social interaction with amazing people with even more amazing stories!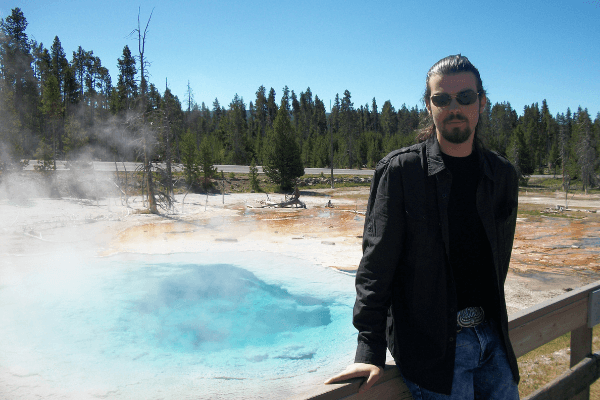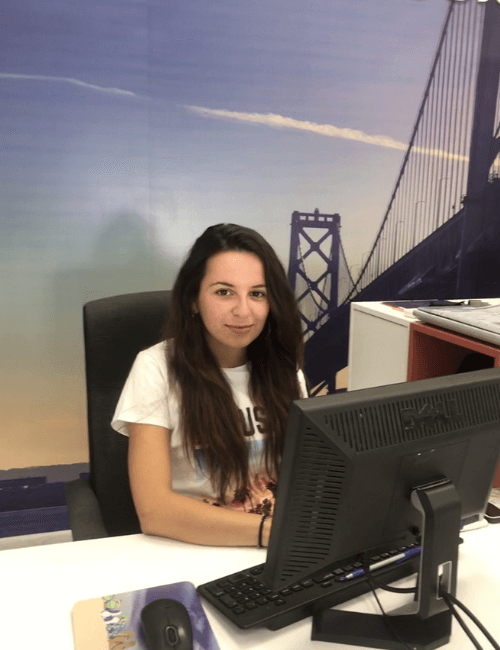 I am Tsveti and I hope to be your Work and Travel consultant for your future summer adventure. After two unforgettable summers in the States I hope to share my experience and inspire you for 4 months full of travelling and making amazing memories.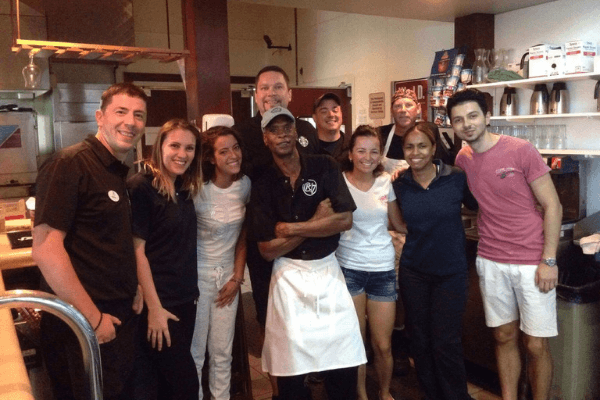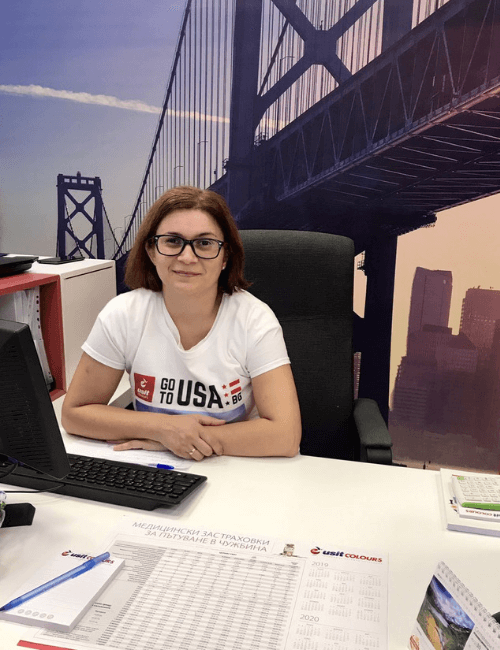 Greetings Students, My name is Aneta and I am the branch manager at Usit Colours Blagoevgrad. With more than 10 years experience, I am here to help you with all questions and concerns about your Work&Travel Program.
As most students, I have been to States as a Work and Travel Participant for two years in a roll. Both summers I went to one of the nicest places I have ever visited, Williamsburg, VA. With its historical area, Busch Gardens Virginia (one of the biggest amusement parks in US), with the ocean nearby (Virginia Beach resort), this town took my hurt and even I have been there more than 10 years ago, I still feel it as my second home.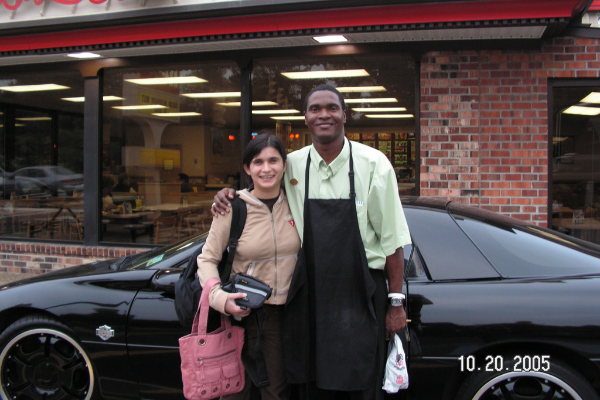 WHAT IS WORK AND TRAVEL USA?
Work and Travel USA is a cultural exchange program, designated by the US Department of State in late 50-ies of 20th century. The program allows full time students for all over the world to become more than tourists in the US and to get better exposure and understanding on American way of life, culture, traditions and business models.
Today the program has become a substantial part of the way of living of hundred thousand students from many countries, which are spending their summers in the US, upon completing each academic year of their study.
The program was opened for students enrolled in educational institutions in Bulgaria back in 1998 and since then more than 110 000 students have participated in it. This is by far the largest exchange program not only in Bulgaria, but worldwide.
To be eligible to participate in the program the prospective applicants should be full-time students enrolled in a post-secondary educational institution, over 18 years and with a good command of English.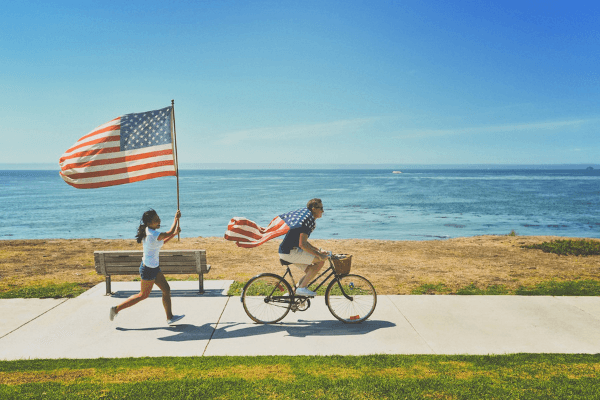 What are the benefits of participating in the Work and Travel program?
If wondering is it worth to participate in the Work and Travel Program, let us briefly outline just some of the reasons you should go for this experience!
Spending a couple of days in some destination gives the opportunity to see some places, visit some museums, taste some food and drinks – the usual things that tourists do.
Spending several months in a place gives you the chance to go beyond first impressions and to truly understand the culture and its traditions.
You will make friendships and connections, that could help you in your future professional plans – making an Internship, start your own business, start a career in an international company.
Visiting US and living there is expensive. Participating in the programs allows you to work legally on more than one job, so you will not only cover your program fees and living costs, but will also save money to help you finance your next academic year.
You will have the opportunity to visit some of the most iconic touristic sites, or have a short exotic escape to places like Mexico, Caribbean Islands, Hawaii, Peru.
You will be working for a US company in a multicultural environment, which develops personal skills and different level of business understanding that are highly valuable for your potential future employers.
Work and Travel and the New Normality
We are living in strange times and by the looks of it "strange" is trying to establish itself as the new "normal", thus leaving us no other option but to adapt. The Work and Travel program is no different and there will be a period of adaptation, where new program rules will be established to ensure all participating parties' safety and well-being.
Since this adaptation period will most probably stretch in time we are trying to be as pre-pared as possible, thus trying to prepare you as well. We have created a list of FAQs, if you will, to help guide you through the Work and Travel program 2021!
Is Summer Work and Travel USA running in the current COVID situation?
No, the program is not canceled. There are students who are in the United States even right now taking part of the very same program.
In order to limit the spread of the the pandemic, the issuance of visas for the United States is temporarily suspended, a measure that expires on 31.12.2020.
Is the Summer Work and Travel exchange program canceled?
No, the program is not canceled. There are students who are in the United States even right now taking part of the very same program.
In order to limit the spread of the the pandemic, the issuance of visas for the United States is temporarily suspended, a measure that expires on 31.12.2020.
Isn't it better to wait for developments before I sign for the program?
The choice of when to sign up for Work and Travel program is entirely yours. However, it is good to know that the places in the program are limited and not everyone who wants will be able to travel.
We strongly advice you not to delay your enrollment to make sure you have a reserved place in the program.
Another good reason to act early is the access to a greater variety of available job offers, as well as your documents being processed with priority, which is extremely important, when you are planning to depart to the US as early as in May.
How can I secure a job in the US?
As in previous years, we have a large number of interviews with American employers planned. The difference now is that in order to avoid gatherings and crowed events, job interviews will be conducted entirely online.
You can choose whether to meet virtually with your future employer in our office space or at the comfort of your home.
Will I be able to travel to the USA in summer of 2021 if the pandemics situation remains unchanged?
We do not expect the situation with Covid-19 to prevent you from traveling to the United States, as long as you are willing to do so and take the necessary steps.
Although no one was prepared for a global pandemic in the beginning, the world is rapidly adapting to the new reality so that life goes on in a normal pace, albeit with new rules and safety measures in place.
Participants who are on a Work and Travel USA program this summer reported, that they are happy with their decision to spend the summer in the United States.
Will I be able to sign up if I attend online classes this semester?
Yes, you will! Many of the universities in Bulgaria and abroad will hold at least some of their lectures in an online environment, and others in person. There may be periods in which you will study entirely online.
It is only important to maintain your status as a full-time student at the university, which is the main requirement for the program.
What will happen if I contract COVID-19 while in the USA?
The price of our program includes health insurance, with a coverage of up to $ 100,000. It also covers the cost of PCR testing and treatment of COVID-19.
Our partner CIEE is the largest and most reliable sponsor of Work and Travel and offers 24/7 contact and assistance in any situation.
Considering the situation remains unchanged, is there even a point in participating in the Work and Travel USA?
Of course! Although due to the pandemic international travel has declined dramatically in the past months, resorts and tourist sites in the United States cannot complain from a lack of visitors.
Americans usually travel within their country and have not stopped doing so this summer, so there was plenty of work for everyone.
Besides, the Work and Travel is not just Work – it gives you the opportunity to be in some of the most beautiful and popular tourist destinations and to meet people from all over the world!
Can I pass through the required processes of the program if I am otherwise unable to visit your office?
Absolutely! We can organize all the preparation for your trip remotely, in case the situation requires it.
Reasons to choose Usit Colours to be your Work and Travel agent
Because Usit Colours is operating on the Bulgarian market since 1999, and has gained the trust of over 40 000 students, 4500 of whom were AUBG-ers.
We are usit 
Because we now have a second generation Work & Travel participants. Our first clients now send their grown up children on the program. Through the years we have gained valuable know-how and we've mastered how to arrange your program, so it runs easily and smoothly on every step.
We work with top organizations
Because Usit Colours works with the biggest and oldest US organization for students exchange programs – CIEE, est. 1957. In addition, we are partnering with some smaller and trustful sponsoring organizations.
We make things easier!
Because Usit Colours consultants' are experienced, multilingual and had the privilege to provide service to clients from 31 nations.
We are experts!
Because 58 people in our team have been to the USA at least ONCE. What's more – many of us have visited the country more than 5 times. We have solid firsthand experience and we strongly believe this is a life changing experience.
We are safe!
Because we never run out of DS forms and we have a guaranteed slot for you.
We are open!
We do not close in the summertime and are always available, whenever you need support and assistance.
We give you choices!
Because we build our product in a way that suits your needs and university schedule best.
1
ask us questions
Ask us any questions you might have about the program. Our consultants will be happy to give you all the answers, even to questions you didn't think of asking!
2
Register for the program
Our consultants will create a profile for you in our web-based system. It is an easy process, you just need to have your ID with you. Sign an agreement for the program and pay a deposit, which is an integral part of your program fee.
3
Define how you will be securing a job 
You can choose between independently or using our services. Our consultants will be happy to help you to choose what would work best for you.
4
Get a job and apply for a DS-2019 
This process is simplified as much as possible. You will have to answer a few questions about your reasons to participate in the Work and Travel Program and what are your plans for the months spend in the US.
5
Pay the remaining part of your program fee and book your flight
It is logical to book your flight only when you have your visa approved, but we strongly recommend to do it before that. As early you book as lower the price will be, and you will have the privilege to choose the travel date that suits your plans best.
Remember, in this time of the traffic from Europe to the US is quite intense, so the flights are filling fast. Should something with your visa goes wrong – we will refund you the ticket costs.
6
Apply for a visa
Тhis could be an overwhelming process, but we are the experts and will guide you through it with high level of care and professionalism, so you can successfully get your visa. We will fill the visa application form, check your supporting documents and schedule your visa appointment.
What you will do by yourself is to have a short talk with the Consular Officer.
7
Travel to the US
Travel to the US and enjoy your American experience!
Why is it important to sign up for the program as early as September?
Lowest price
The first thing that stands out as a reason is the best price you will get throughout the entire season. We assure you that you won't be able to get a better than the one in the first month of the enrollments.
If we put the financial aspect aside there are multiple, all important, reasons to sign up for the program early on.
DS quota
First and foremost, the program has a quota on how many students can participate and travel per country. The quota is implemented by limiting the number of DS forms/Work permits being issued to said country. Having that in mind you need to secure a DS in order to travel and we can guarantee that for you once you become a participant.
There are also, to put it simply, sub-quotas which divides the number of total DS's into two groups – one for self-placement and one for full placement, the former being the lower number.
Job offers
Next reason would be being farther ahead than all other participants that signs up after you. This is important if you choose a Full placement option (find out the different options in the next section), as it gives you the advantage to choose from our list of available offers before all students that signed up after you.
Traditionally speaking most of the AUBG students are drawn to locations in the North-Eastern shore. Employers also prefer to fill their best positions with the best people for the job early on during the process, that being said it is good to be among the first signed.
Early processing
The students that sign up first do it with the lowest possible initial deposit and get the longest time-frame to complete the rest of the payments, thus giving you and/or your family plenty of time to plan ahead and figure out the financial part.
Besides the comfortable pay periods you will be able to benefit from avoiding rush periods which leads to your documents being processed first, which leads to having your visa interview earlier and being done with the entire process well before the end of the school year.
For example, a job offer approval process takes approximately 3 to 5 business days in December/January and it may take 10 to 15 days in February-April due to heavier volume, national holidays, fewer work days and many other factors. All the processes that come afterwards follow a similar pattern.
Тhe Work and Travel program has two different options to choose from – Self or Full placement. No matter which one you choose, keep in mind we have a special AUBG discounted price and special program condition! Learn more in
our office
!
As the name suggests it the self-arranged option requires the participant to provide his or her's own job offer. Understandably the people that have already been in the US before can procure one easily, while it could be quite a strenuous task for someone with no previous connections with the US.
Sponsor Assisted Job Interview
On the other hand, the Sponsor Assisted Job Interview option includes a job offer form alongside the program. The job offers you will be able to choose from are provided by our partners in the US – CIEE. The employers in that list are longstanding partners of CIEE and have been vetted numerous times. For your safety and convenience all the job interviews will be conducted online on a virtual job fairs.
Keep in mind that the offers in the list come with a number of available positions and in order to increase your chances of interviewing exactly for the one you want need to be one of the first people to choose from said offers, which is determined to how early you signed up for the program.
As a tradition the AUBG students are getting the best job offers available. The employers highly appreciate their availability to start working in May, before the Memorial Day weekend, their great command of spoken and written English, their work motivation.
It is important to point out that most of the AUBG students traditionally provide their own job offers, even though the first-time participants have no previous connection to the US they have the advantage of living in a multicultural and international environment of students, most of whom have traveled to the States at least once before.
Tips&Tricks
AUBG and Work&Travel
Once you submit a job offer the actual program processes begin. Since the program is for active/full time students only you are required to present a certain set of documents from university:
Uverenie (Proof of student status in Bulgarian);
  Certificate of enrollment (Proof of student status in English);
  Academic transcript.
For the first semester you will need only one Uverenie so we can submit your application for DS2019 issuance (the work permit).
In the second semester you will need all three documents – all requested by the US embassy for your visa application package.
It is best to have them ready at the beginning of the Spring semester, thus saving yourself time and unexpected delays that could result in busy periods in Register's office or negative balance on your university account, which automatically denies you access to said documents.
At first take it looks hard to find a job offer if you have no previous connections to the US. Fear not as it is a process most of your AUBG predecessors have gone through the same experience and managed to succeed.
When looking for a job offer you need to follow a couple of simple steps.
Locate an area you want to work in
You need to make sure that the area in question is approved by the State Department for Work&Travel, keeping in mind that most of the places students want to work anyway are approved.
Rely on the contacts you have!
Your best source of information is the students that have been in the US before. Students that you go to class with, have lunch with and live with.
This is probably the easiest way to secure a job offer and fast, travel with a friend that is going for a second or third time.
A simple online search gives plenty of contact information
A picture is worth a thousand words!
Create a CV for the occasion!
Simply put, you don't need a complicated CV with multiple pages, references and so on. You are applying for a seasonal position in the tourist area.
In order to stand out you need a simple, even colorful resume, with a few key points and your strengths. Add a good motivational letter to present that you have a good command of English and you are all set!
This could be one of the more important decisions you make in the process of the program, as where you end up could reflect on your general experience.
There are places for nature lovers, places for party goers, influencers and bloggers, you need to make an informed decision as to what type of experience you are seeking before pinpointing a specific location.
The important markers you need to be looking for are:
Job availability
If financial freedom is your taste of freedom than you need to make sure that you are choosing a well-located place with plenty of job opportunities, whereas nature lovers prefer quieter, more isolated locations.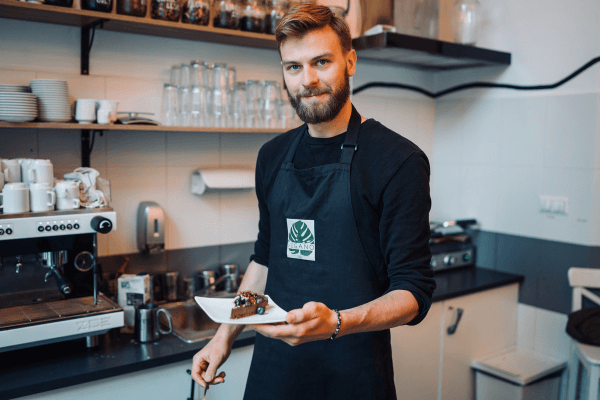 Living expenses
The rate per hour is not the most important thing to look for. To give a couple of examples a job could be paying $15 per hour but the establishment is in isolated location and you cannot make more than 40 hours per week and there are no second job opportunities.
The other common option is to have a well-paid job but to have a costly living arrangement where your rent could be as high as $250 per week.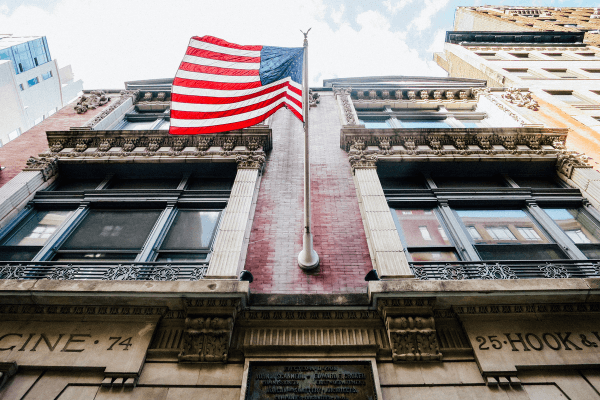 salary
After you decide that you want to participate in Work and Travel USA one of the most significant parts of the program is choosing an employer. And before you make your final decision, there will be factors like job location, benefits, can you work there with your friends are there suitable job positions and of course – what tha salary would be.
The average wage in the US is roughly six times greater than in Bulgaria, and this is valid for the minimum salary as well. The minimum federal wage in the United States is $7.25. You could be paid less only if your work at a position with tips. In many states the minimum wage per hour is different than the federal and it could be as high as $14 per hour.
See what are the minimum wages in the US states here.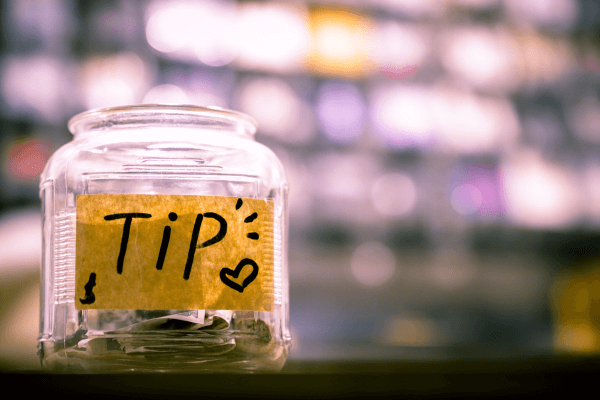 Work and Travel Dictionary
DS-2019 form

The Form DS-2019 or "Certificate of Eligibility for Exchange Visitor (J-1) Status", permits a prospective exchange visitor to seek an interview at a U.S. embassy in order to obtain a J visa to enter the United States. The document identifies the participant, their sponsoring organization and employer, their program start and end date (work period). Or simply put – a work permit that allows you to work and live in the US for four full months + get an extra fifth month for tourist purposes.
Sponsor / Sponsoring organization

Sponsor is a profit or nonprofit US based organization, designated by the Department of State to run cultural exchange programs. The sponsoring organization is responsible for selecting and pre-screening applicants, verifying job offers in accordance with program regulations, and to support and monitor the students during their entire stay in the US. As a rule each sponsoring organization works with overseas representatives ( Work and Travel companies), whose role is to organize and administer the application process prior participants departure to the US.
SEVIS

The Student and Exchange Visitor Information System (SEVIS), administered by the Bureau of Immigration and Customs Enforcement (ICE) within the Department of Homeland Security (DHS), is an Internet-based system that maintains data on foreign students and exchange visitors before and during their stay in the United States. Every participant in the Work and Travel program must register in SEVIS, by contacting the sponsoring organization, upon arrival to the US, but not later than 20 days after the program start date, as written on the DS2019 form. The participants shall notify the sponsoring organization in case of change of home address, phone number or email address within 10 days of the change, so their contact information could be accordingly updated in SEVIS.
Grace period

Following the completion of their program, the period defined on the Form DS-2019, the United States Citizenship and Immigration Services (USCIS) allows participants a 30-day travel period commonly referred to as the "Grace Period." During this 30-day grace period, participants are no longer in J-visa status, and are under the jurisdiction of the USCIS. The USCIS grants this period to allow participants to settle their affairs and to prepare to return to their home countries. Program participants may no longer work. Although participants may travel in the United States, it is recommended that they do not travel beyond the borders of the United States as they may not be permitted reentry. However, due to the relatively short vacation of the AUBG, most of the students could not benefit the whole duration of the grace period.
I-94

This is an arrival/ departure report, which is generated electronically upon your arrival to the US. First-time participant in the Work and Travel program will have to provide a printout of your electronic information to the Social Security Administration when applying for a Social Security number.
SSN (Social Security Number)

SSA stands for Social Security Administration, which is an independent agency of the US government, and is in charge of issuing Social Security numbers to those who are eligible to work legally in the US.
W-4

W-4 is a tax form, completed by all non-resident aliens in the US to indicate his tax status to the employer. The form tells the employer the correct amount and type of taxes to withhold from each paycheck. Work and Travel participants have to fill and present to each employer the W-4 form. Under their J-1 exchange visitor status the participants are exempt Medicare, Social Security and Federal Unemployment Tax (may vary by state).
W-2

Every person who works legally in the US must pay taxes and file a tax declaration at the end of each year. Work and Travel participants usually pay State and Federal Taxes, but the number and the amount of taxes withheld depends on the State Taxation law. The W-2 form is a document, issued by the employers, that lists the total amount of wages earned and the amount of taxes withheld. The form should be issued no later than the end of January with information from previous calendar year. The information on W-2 determines whether one is getting a refund or writing a check come April.
USIT  go to usa
We are Usit Colours -  the biggest US exchange programs agency in Bulgaria, and GO TO USA is our website, specially designed to present the destination US. Our aim is to  provide you with all the information you need to plan your trip to the US. We would be delighted if you choose us to be your exchange program agency for Work and Travel, Internship or Camp Counselor USA.
WE GIVE YOU THE BEST PRICE