WHAT IS WORK AND TRAVEL USA?
The Summer Work and Travel program is created and regulated by the US Department of State in the middle of the 20th century. It is the easiest and secure way to live and work in the US during your summer break; to travel to some fantastic places; to gain experience; to meet new friends, to earn enough money not only to cover your expenses, but even to save some. This program gives you the unique opportunity not only to visit the country, but to experience life in the States firsthand and to become more than a tourist in the country.
The program runs during the students' summer break and by participating in it you are allowed to work for up to 4 months between May and September and to stay additional 30 days as a tourist, when your work period is over. You can choose for how long you would like to stay and to work there 2, 3 or 4 months;
Upon completion of the program you have to return to your county of residence, but you can participate in the program the next summers unless you are a full time student;
Before to apply for a J1 visa and travel to the US, you must have a secured job placement with an American company, in compliance with the specifics and requirements of the program. You can secure your job individually or through the job fair events, organized by our US partnering organizations;
Your participation in the Work & Travel USA program must be arranged through a sponsoring organization, designated by the US Department of State and Usit Colours, acting as legally appointed representative of the US organization.
What are the benefits of participating in the Work and Travel program?

To have the opportunity and to be eligible to participate in the Work and Travel program and not do it at least once during your study should be considered as a missed opportunity. The benefits of spending a summer in the US are a lot and beside the one listed below, you will find even more, valid for you personally.
To experience America in its purest!
The program gives you the unique chance to experience the US not though Hollywood movies, but to get the real feel of it. To get to know how the Americans work, live and party. To visit some of the most famous places in the world, to enjoy the unique nature, to participate in some iconic American celebrations and  festivals, to have fun in an amusement park, to rent a car and do a road trip to anywhere – these are only few of the incredible things worth experiencing  and to create lifetime memories!
To earn money
Without any doubt this is one of the major benefits of participating in Work and Travel –  you will earn money, enough to cover your program and living expenses, and even more – to travel, to shop and to save money for your academic fees.
TO GAIN VALUABLE EXPERIENCE
Nowadays more and more companies are looking to hire people, who have experience in a multinational and multicultural environment. Having been a part of the team of US company will definitely have a positive impact of your future career development.
TO BECOME INDEPENDENT
Participants of the program say that one of the biggest benefits of Work and Travel USA is the opportunity to live for 5 months completely independently, away from their comfort zone, to work and face all challenges which may occur.
TO MEET NEW FRIENDS
For the duration of your program you will have the chance to meet, work, live and interact with people from all over the world. You will make new friends; some of them will be for a lifetime.
Why to do Work and Travel with Usit Colours?
Because we, the Usit Colours team are professionals with many years of experience in Work and Travel. Because we like what we do and have faith in cultural exchange programs. Because we all have firsthand experience with exchange programs. Because through the years we have modified and changed our product so it can fit best your needs. Because Usit Colours is the №1 student travel agency in Bulgaria!
We are usit
Usit Colours is one of the biggest agencies for students' travel in Bulgaria and is the only one certified for the quality of the offered products and services. We are offering exchange programs for years and we are proud that tens of thousands students have chosen us to be their Work and Travel agent. A vast majority of our clients have enrolled in the program with us two, three, four and even five years in a row. It is a great honor for us that a lot of our clients became our friends and they continue using our services to arrange their travels and vacations around the world.
We give you the best price
Even though the program prices of other agencies on the market may look the same, we can assure you that with us you will get the best program price under the best program conditions. With Usit Colours you get a for free things, that you will have to pay for with other agencies. Being client of the biggest agency on the market gives you the advantage to benefit of the exclusivity deals we have with our partnering companies.
We make things easier!

Getting ready for your Work and Travel program and obtaining a visa is a long process and it is no secret that is could be quite complicated – there are a lot of forms to be filled, terms to be followed. Our mission is to make the whole procedure as easy as possible for you. We will help you though all the stages – to choose the right job offer, we will prepare on your behalf all the forms that have to be filled and submitted, including the visa application, we will schedule your visa interview and will help you to plan your trip.
We are experts!
Our main advantage is our team! Our consultants are young professionals, who have participated in the Work and Travel program and can give you firsthand information and advises. Together you will go through the entire process of pre-departure preparation and they will be there to help you with any questions and issues you may have during your stay in the US.
We are safe!
We will make sure to prepare you well for your visa interview, but in case you get a visa refusal we will give you a full refund of the program fees and the ticket price and you do not to make any additional commitments or to pay for special insurances for this.
We are partnering with the best US sponsoring organizations, so we can offer you job placements with companies whose loyalty and good reputation is proven through the years.
We give you choices!
Usit Colours gives you the flexibility to choose what fits you best on every step of the program –  you can choose where to go, when to go, to choose a sponsoring organization, to choose from over 2000 job offers, to travel alone or with friends. You can choose your carrier too, since we are in partnership with all air companies and we have special prices  and deals  for our Work and Travel participants.
By choosing Usit Colours you get the support of the biggest US sponsoring organization

The sponsors (sponsoring organizations) are US companies and nonprofit organizations, designated by the US Department of State to organize and run the cultural exchange programs. Their role is to assist with securing seasonal job offers, or to vet and verify placements, secured by the participants independently, to issue DS 2019 forms, which permits a prospective exchange visitor to apply for visa and to live and work temporally in the US,  to provide support to participants during their stay in the US.
Our main partner is CIEE  – Council on International Educational Exchange. This is the biggest exchange programs sponsor in the US. Established back in 1947 they have broad experience with students' exchange programs –  in addition to Work and Travel they offer Internship USA, Professional Career Training USA, Camp Exchange USA.
You can rely on CIEE's support for the entire duration of the program. What they can do for you:
To assist you in finding the best job offer – they organize job fair events and bring a large number of US employers to Bulgaria for face-to-face interviews, and they have online hiring events as well. Should you be looking for job independently they will vet, verify and approve your job  offer, so it fulfill the US Department of State requirements.
To proceed and issue as fast as possible all the required documents for applying for J1 visa.
To provide you with one of the best travel insurances for the whole duration of your program.
To provide you with support during your program and  24/7 emergency assistance.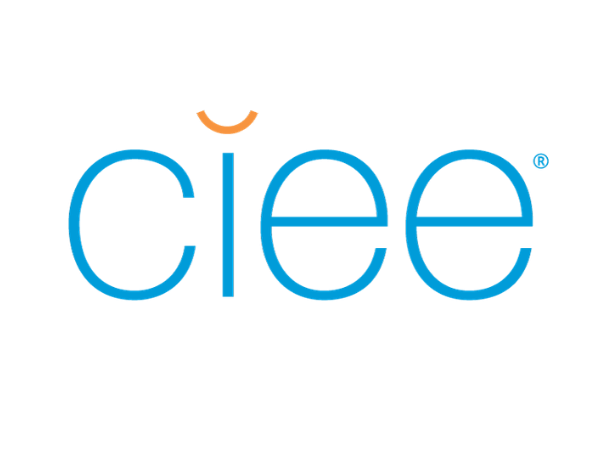 USIT  go to usa
We are Usit Colours - one of the leading US exchange programs agencies in Bulgaria, and GO TO USA is our website, specially designed to present the destination US. Our aim is to  provide you with all the information you need to plan your trip to the US. We would be delighted if you choose us to be your exchange program agency for Work and Travel, Internship or Camp Counselor USA.
WE GIVE YOU THE BEST PRICE